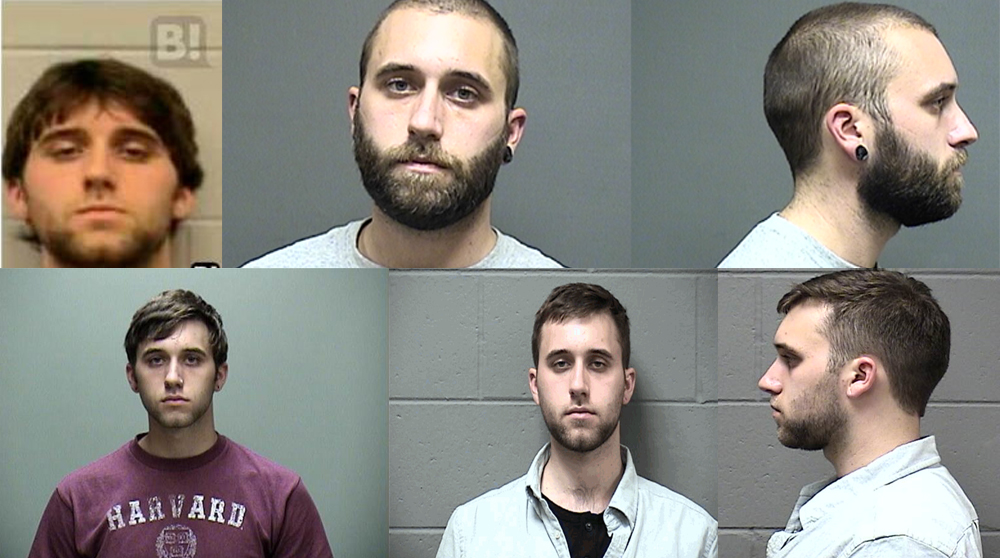 Gaige Grosskreutz (28) has apparently asked a Milwaukee County Judge to change his name. He as asked for the proceedings and the details to be sealed from public view.
Grosskreutz was 26 years old when he pointed a gun at a then-17-year-old Kyle Rittenhouse on August 25, 2020. He was then shot by Rittenhouse in the arm. Rittenhouse was acquitted by a jury for the shooting. At that point in his young life, he had had at least six arrests. His criminal arrest record goes back to 2007, when he was only 14 years old. We do not have his juvenile records, as Wisconsin statutes prohibit police from releasing them.
Paid Advertisements
Gaige Paul Grosskreutz ‐ Criminal History (Click here to read entire history)
| | | | |
| --- | --- | --- | --- |
| # | Date | Police Agency | Nature as Indicated in Police Reports |
| 1 | 11/17/2010 | West Allis Police | Simple Assault/Domestic Violence |
|   |   |   | Alleged to Have Slapped Grandmother and Smashed Lamp |
| 2 | 5/27/2012 | New Berlin Police | Burglary of Home/Criminal Trespass to Dwelling/Disorderly Conduct |
|   |   |   | Alleged to Have Entered Home and Stole Video Game Equipment and Broke the Lights with |
| 3 | 5/27/2013 | West Allis Police | Criminal Damage to Property |
|   |   |   | Alleged to Have Smashed Window of House Where Girlfriend Was and Threatened Her |
| 4 | 5/9/2015 | Greenfield Police | DUI/Possession of Firearm by Felon/Possession Firearm While Intoxicated |
|   |   |   | Endangering Safety by Use of Dangerous Weapon/Warrants |
|   |   |   | Blew .159 while driving/Possessed Loaded Firearm While Intoxicated and Being a Felon |
| 5 | 11/4/2019 | Ashland Police | Loud Noise/Obedience to Officers |
|   |   |   | Loud Music and Refused to Provide Police With ID   |
| 6 | 8/16/2020 | West Allis Police | Prowling |
|   |   |   | Videotaping Personal Police Officer Vehicles in PD Parking Lot |
| 7 | 10/6/2020 | West Allis Police | OWI #2 |
| |   |   | Blew .212 Blood Alcohol Level. Governor Tony Ever (D) Appointed Judge Dismissed Case. |
During the riots, Grosskreutz was photographed many times holding a pistol. A little more than a month after the shooting, Grosskreutz told TMJ4 reporter Stephanie Haines that he had a valid concealed carry permit. He testified during the Rittenhouse trial that he did not have a valid CCW license. After KCE contacted TMJ4, they issued the following correction:
"Editor's note: This story was published in September of 2020, before the trial of Kyle Rittenhouse. During the trial we learned Gaige Grosskreutz's concealed carry permit was expired." KCE believes the Concealed Carry License was revoked, not expired. Here is a copy of Grosskreutz's license that he posted online. The licenses didn't expire until 1/10/2023. The WI DOJ likely revoked his license, meaning he lied under oath and T. Clair Binger knew it, or should have known it.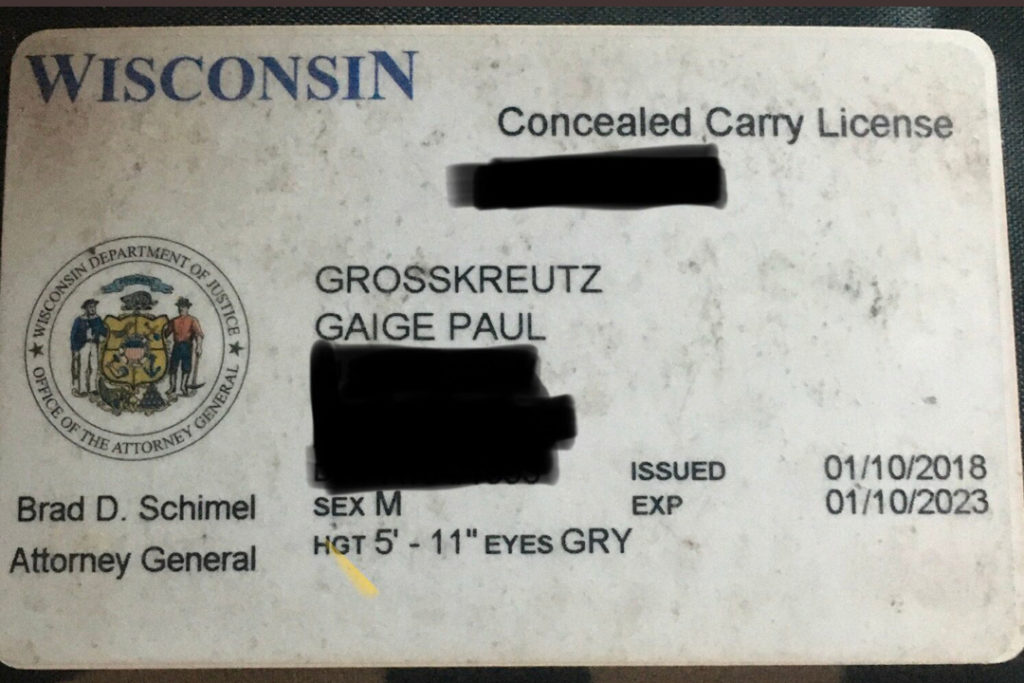 Simply put, Grosskreutz committed perhaps several crimes on August 25, 2020, but was never charged by progressive District Attorney Michael Graveley.
Wis Stat. §786.37 Allows for a name change to be done confidentially, but Grosskreutz will have to show "by a preponderance of the evidence, that publication of his or her petition could endanger him or her and that he or she is not seeking a name change in order to avoid a debt or conceal a criminal record."
Is Grosskreutz asserting that he is in danger? Is he trying to conceal his criminal record? If the Judge sides with him, the public might never know.
KCE reached out to Grosskreutz's attorney Kimberly Motley, who threatened to have this author arrested and sued for writing this article.


Latest posts by Jimmy Chen
(see all)