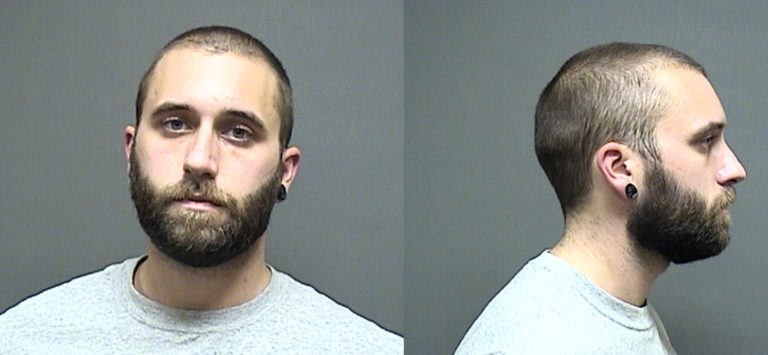 Just two months after being shot after trying to kill 17 year old Kyle Rittenhouse, Gaige Grosskreutz was driving at almost 3 times the legal limit. This is according to police and Milwaukee prosecutors. We emailed Milwaukee DA Jon Chisholm back in early January to ask why it was taking his agency so long to charge him. He had his Chief Deputy District attorney, Kent Lovern respond. Lovern told us that they were waiting on "toxicology testing before criminal charges are issued." We asked Chief Patrick Mitchell of the West Allis Police Department what the deal was. He told us in an email that "we will have no statement to make regarding the arrest" but later told us that his officers presented the charges to the Milwaukee DA "within days of the arrest." He then told us that they obtained the toxicology results back in October. But why did CDDA Lovern tell us they were waiting on the results? Why wait almost 4 months to charge him?
Arrest
According to the criminal complaint that was filed on 1/21/2021, Officer Lazaris of the West Allis Police Department pulled over Grosskreutz at 2:23am for failure to use his turn signal. While talking to Grosskreutz, Officer Lazaris could detect an odor of alcohol coming from the defendant. He also had red, glassy eyes and slurred speech. Just like in his past numerous contacts with police, he was not cooperative. He didn't answer questions and refused to participate in any of the Field Sobriety tests. He was arrested and had his blood drawn at the hospital where it was determined his blood contained .212 g/100mLK of ethanol, almost 3 times the legal limit of .08. He faces between 5 days and 9 months in prison. He is due in court on 2/22/2021 at 1pm.
Address Sealed By Judge
Gaige's attorney, Leah Thomas entered into an agreement, or "stipulation" with the prosecutor in this case to "seal" Grosskreutz's address from the public view. This is pretty normal for someone like Gaige who a lot of people don't like. He did, after all, point a gun and seemingly tried to kill 17-year-old Kyle Rittenhouse on August 25, 2020. He was too slow, however. Prosecutors in Kenosha, will not give such stipulation to Rittenhouse and are fighting strongly to publish the address of Kyle's "safe house".
On 11/2/2020 at Kyle's initial appearance, Tom Binger tells the court that Kyle's address won't be published and says it's "for good reason". Court Commissioner Loren Keating (D) destroyed the YouTube video illegally after the hearing. The Kenosha County Eye, however recorded it and preserved it. See below:
https://www.youtube.com/watch?v=hvsrilE8xBY
Latest posts by Jimmy Chen
(see all)